Have you ever spent hours scouring the internet looking for the perfect place to host a party? There are so many options in Houston yet there's also not enough or not quite what we're looing for. Well, I'm happy to report that you don't have to look any further than SHARESPACE, Houston's perfect event space.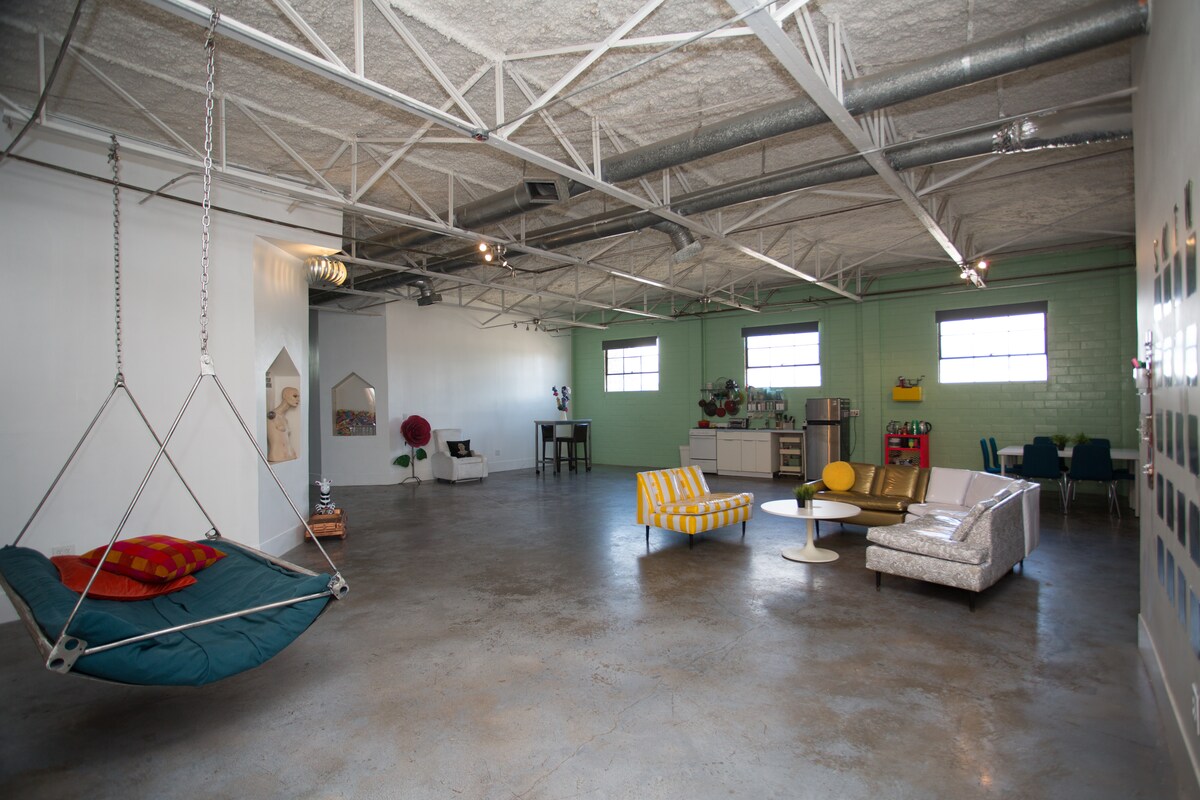 When I host a party, I like to have an experience! Sharespace gave me exactly what I was looking for with its quirky one-of-a-kind decor and the freedom to transform the place to what I wanted.
Teya Sparks, the owner of Sharespace describes the space as a unique warehouse event space near Downtown Houston. It's a great space to rent for events, workshops, photo/video shoots, parties, community development, and family gatherings.
The warehouse is about 3,000 sq/ft and it has everything you could possibly need. Sharespace is made up of an office, a massive main room, 3 bedrooms, 2 bathrooms, meeting rooms, and a working kitchen.
And what's even better than having all of this space, is that it comes fully furnished. And don't think you're going to get plain & boring furniture, NO WAY! Each piece of furniture is as eccentric as its owner Teya Sparks!
Photo Credit: Sharespace Facebook Page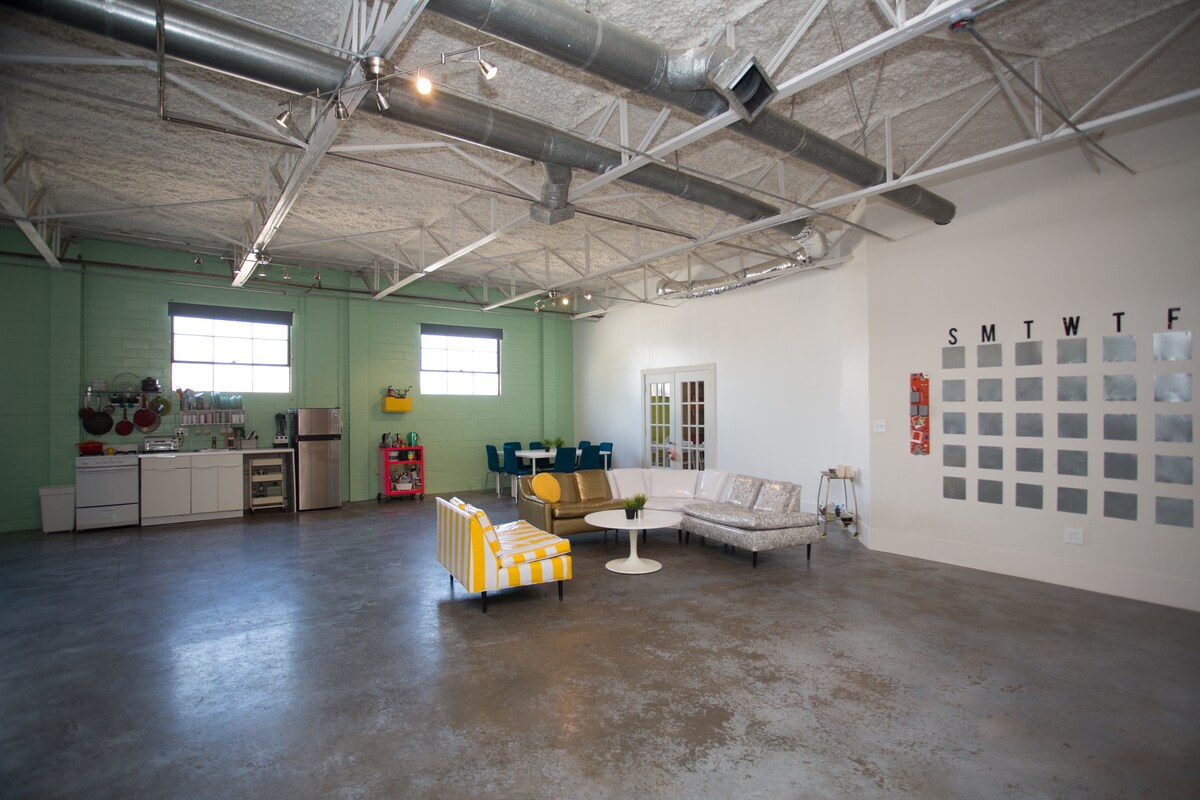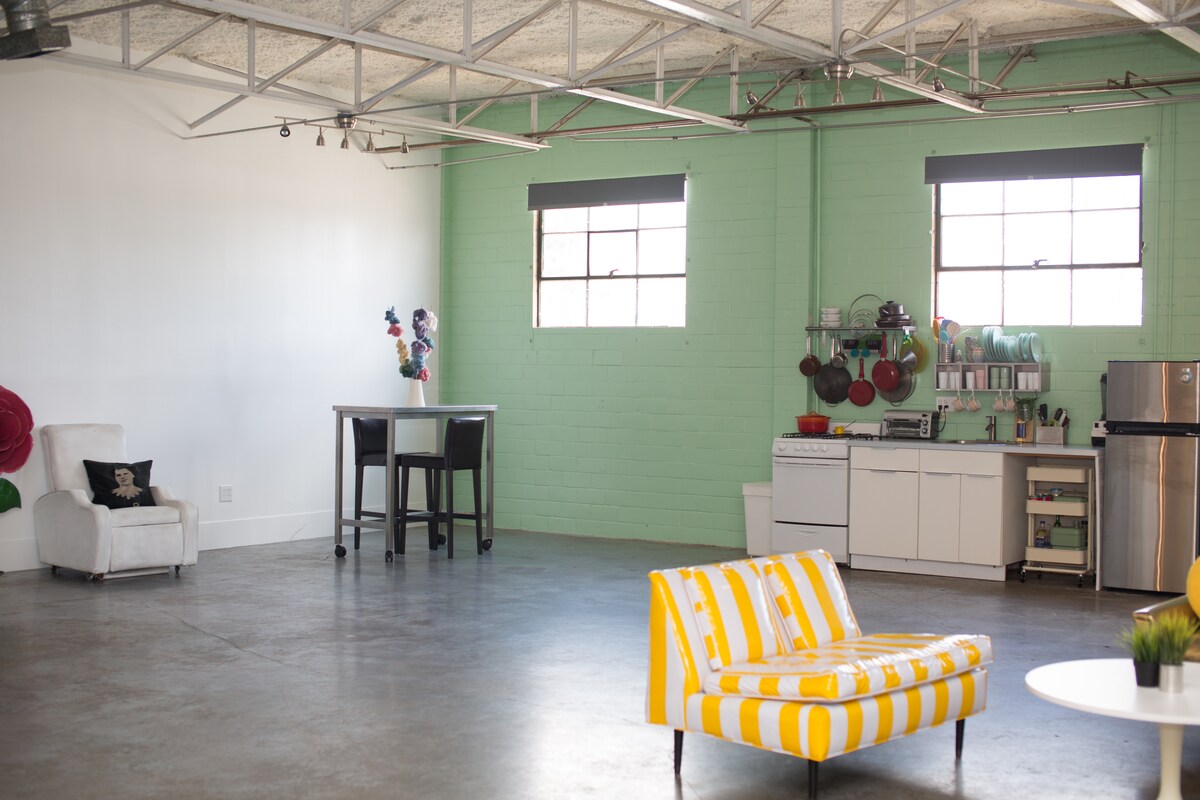 Photo Credit: Sharespace Facebook Page
In conclusion, this space is pretty perfect for any occasion, Teya makes the renting process super easy! I was so happy with renting this space out. We didn't have to worry about making too much noise and we had ample seating. The feedback from our guests was incredible. They all loved the space and really enjoyed the party.